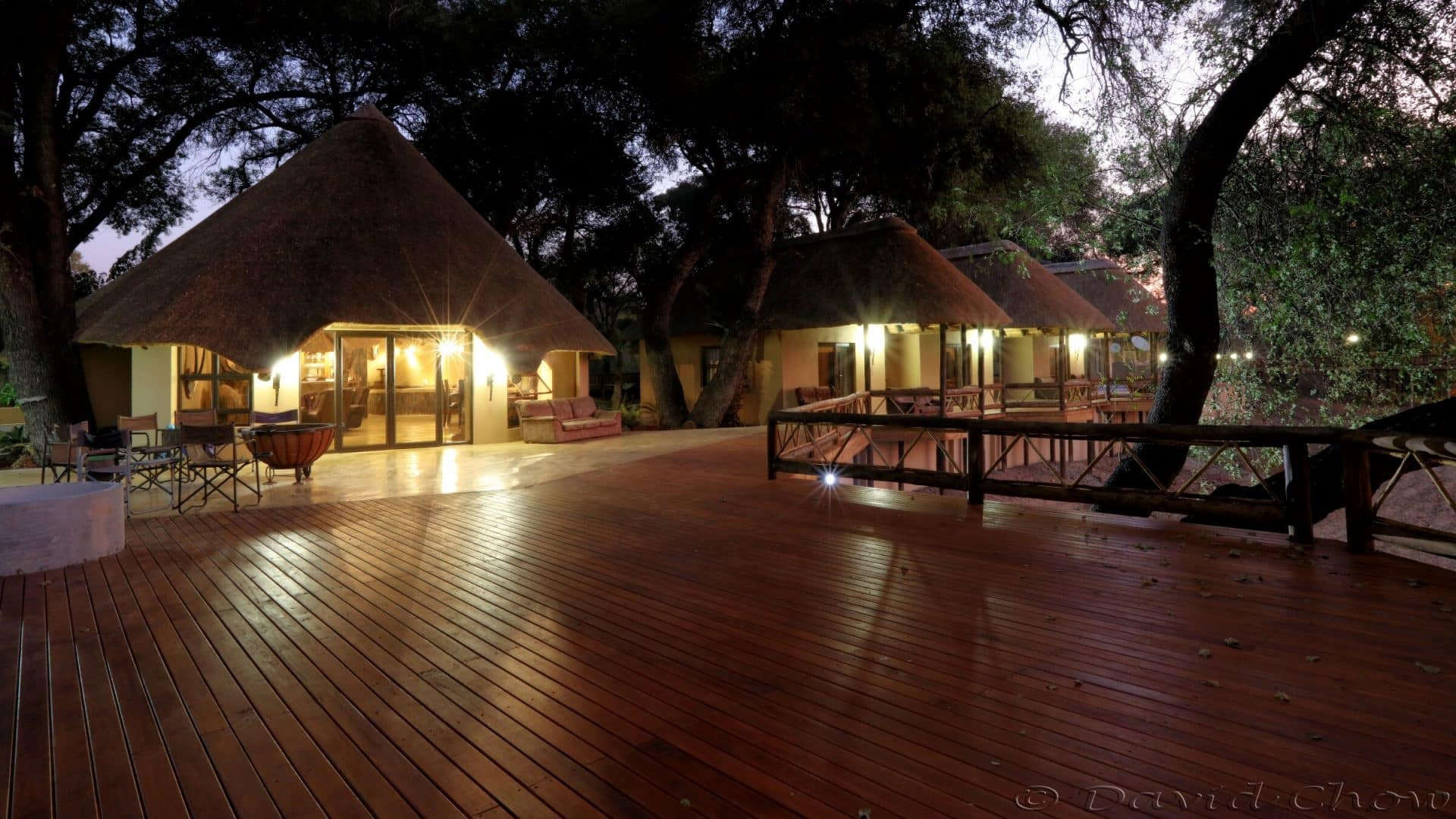 This unique lodge is built from natural, local materials to compliment the lush jungle-like surroundings.
We embrace a casual, family-style atmosphere with an emphasis on informal, relaxed outdoor living. 
Our rooms are simply decorated with crisp linens, and towels. All rooms have an African theme.
All rooms are air conditioned and have en-suite bathrooms with powerful showers where you can relax and enjoy the warm, clean, and safe-to-drink water.
Fresh laundry is provided daily.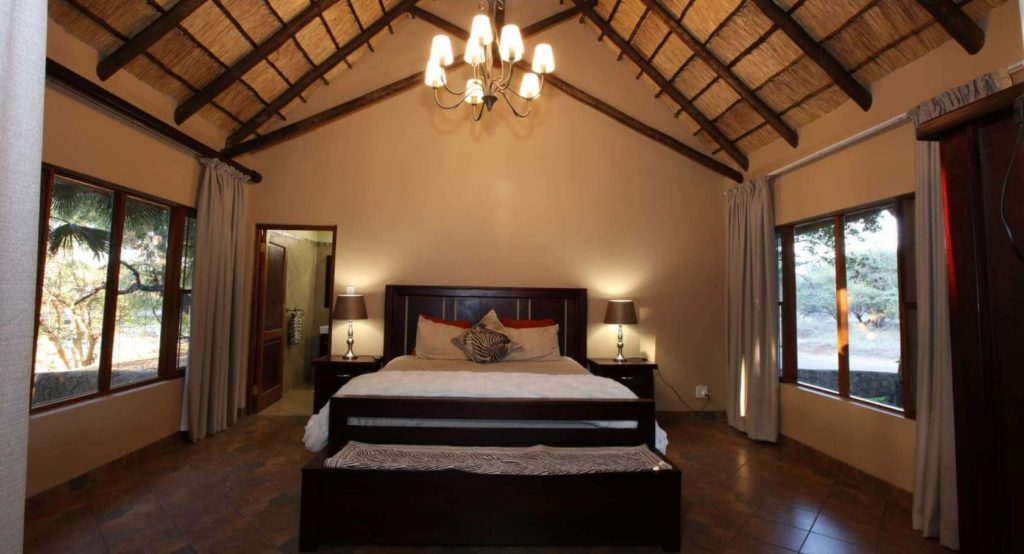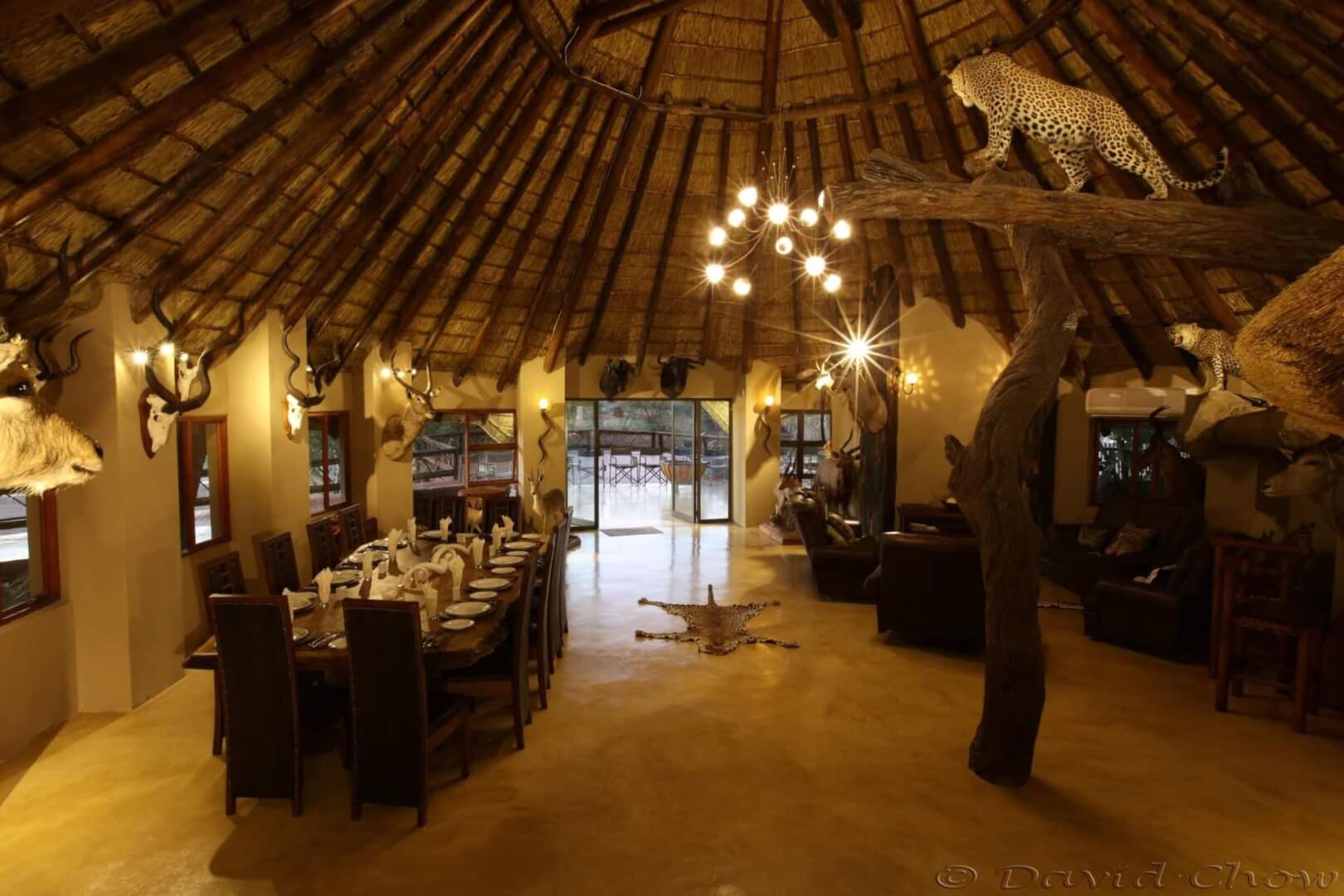 The dining area, which is central to the main lodge, is themed- local African art. Here you will be served tea, coffee, juice and a hearty breakfast, which will provide needed energy for exciting days in the wild Bushveld.
The lounge walks out onto a spacious wooden deck with a spectacular view of the Limpopo river.
The lodge and deck locations have been carefully chosen to natural gathering areas of local wildlife. It is not uncommon to have elephants, hippos, crocodiles, and an assortment of monkeys and plains game within view as you enjoy a steaming morning coffee, tea or hot-chocolate or savor sun downers while relaxing on wooden sofa chairs.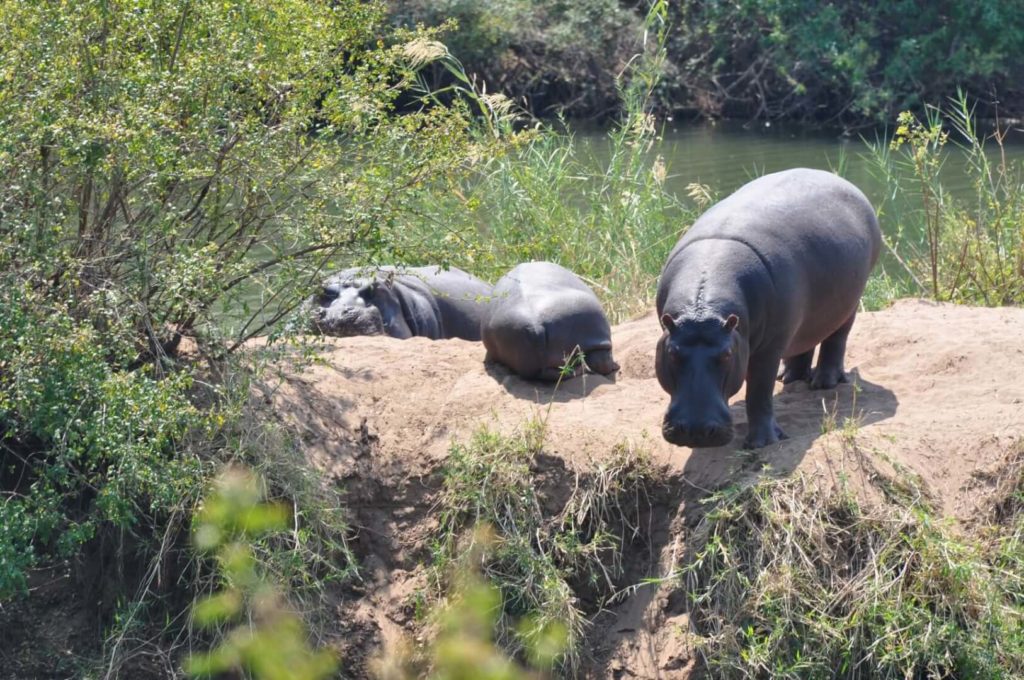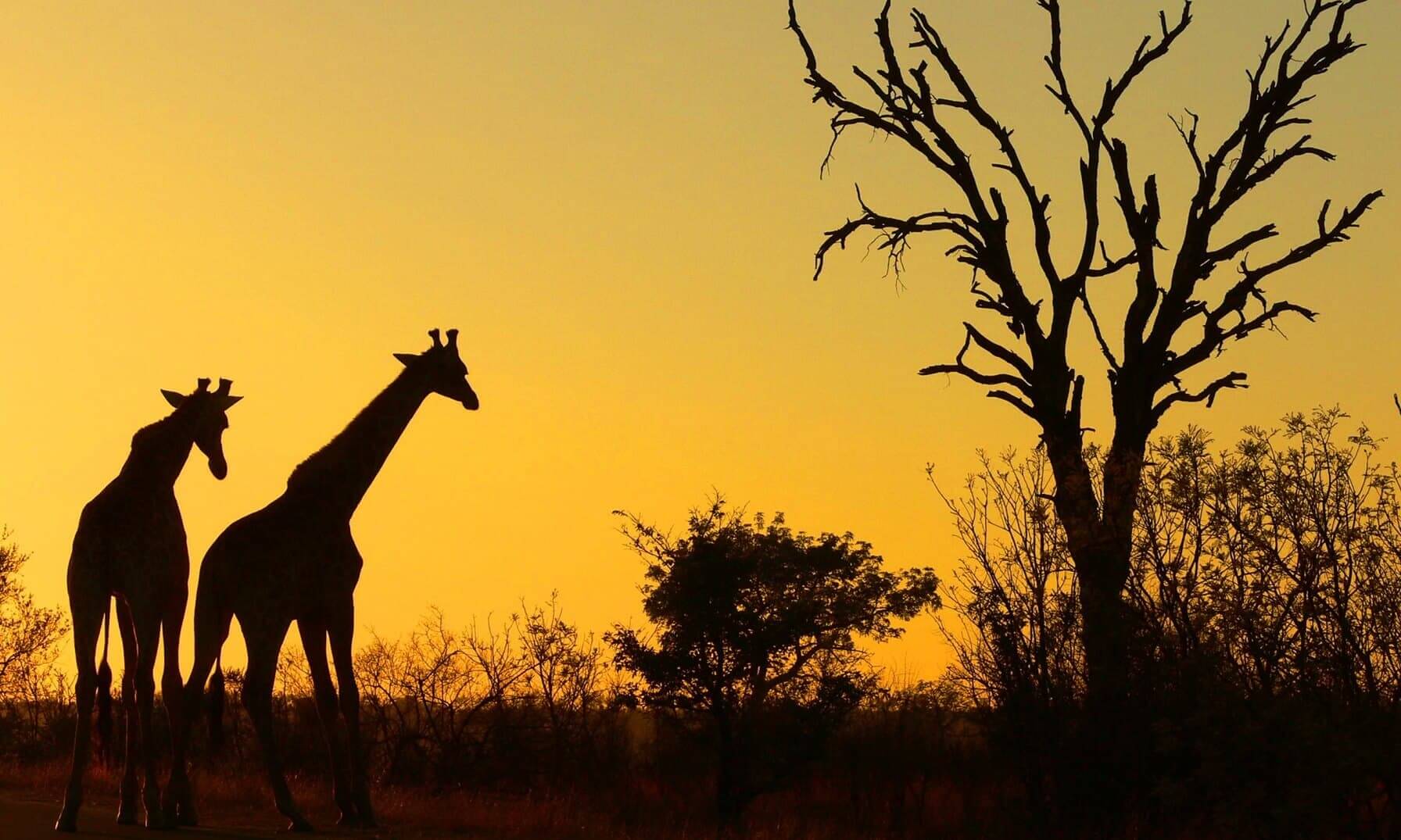 Relax and take it all in...
After a sumptuous dinner, adapted to your personal requirements and prepared by our two in-house chefs, the fire place on the wooden deck is a social point.
A perfect place to reflect on the day's events and retell personal experiences.
Here you can enjoy the tantalizing night sounds of the river's many animals while enjoying fine wines, beer or other liquid refreshments.
Nestled underneath a grove
of towering shade trees
on the edge of the majestic
Limpopo river.